Tea Ceremony
Tea Ceremony Experience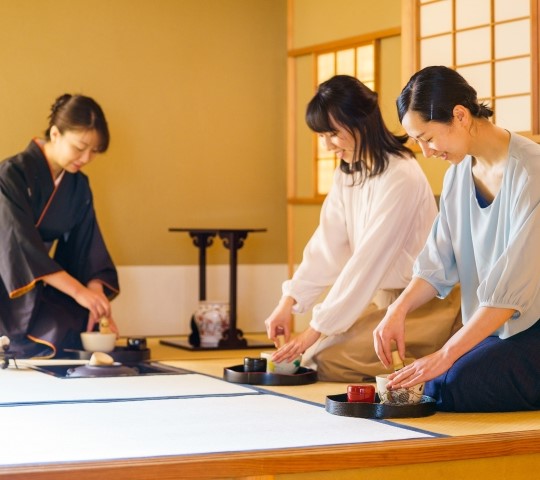 Tea ceremony is one of Japan's cultural traditions. Each procedure and action in tea ceremony has its own meaning, and once you understand it, you will be able to enjoy Japanese tea more deeply. Step inside the world of Japanese tea, and enjoy the time to focus on your inner-self through making Matcha!
Procedure
1. Tsukubai
Purifying your hands at the stone washbasin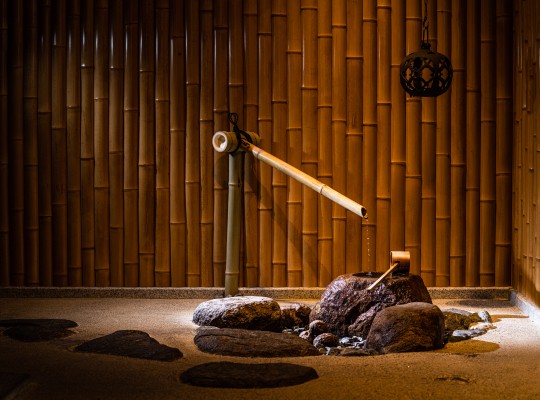 2. Nijiriguchi
Entering the tearoom through the small doorway

Tokonoma
Viewing the scroll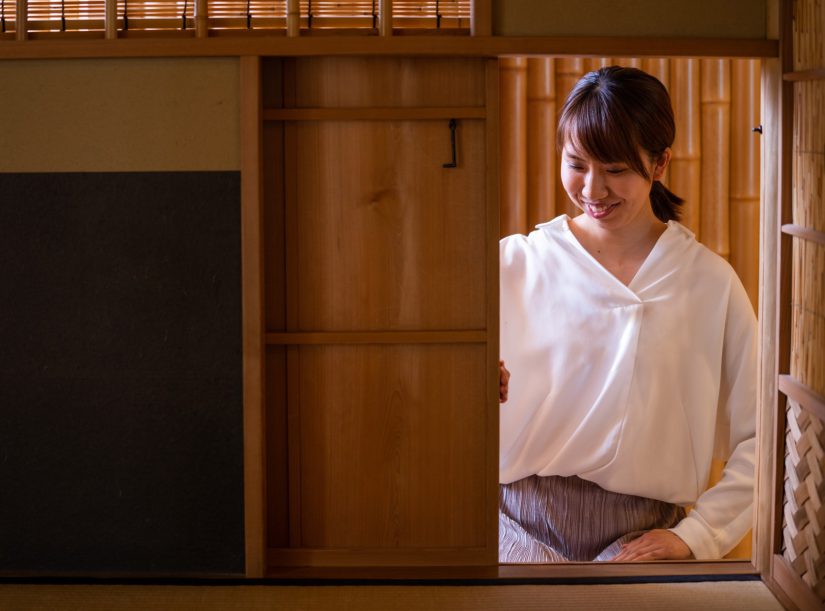 3. Demonstration
Tasting Matcha prepared by the instructor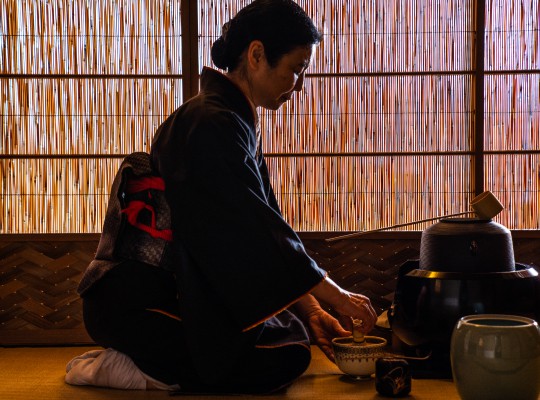 4. Let's try to make Matcha by yourself
Our staff will carefully guide you on how to use the utensils and how to move your hands.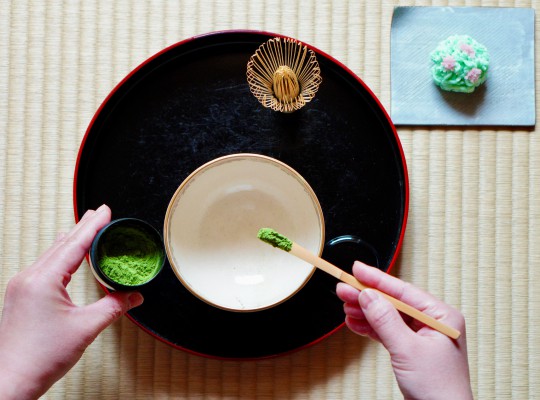 5. Taiseki
Leaving the tearoom
Duration

From 30 min.
Fee

¥3,850 per person
Participants

1-6
Enjoying thick tea in a tearoom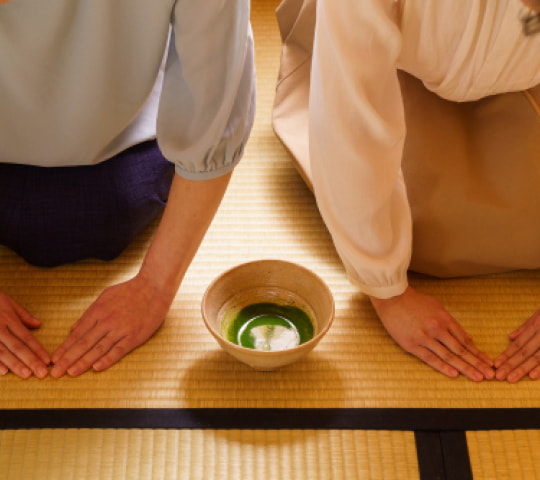 This is an experience of enjoying thick tea in the mystical atmosphere of a tearoom.
Thick tea is Matcha with a thick consistency served in a formal tea ceremony.
Although not commonly drunk, Matcha of very high quality is used, and thus its own flavor and aroma spread directly and fully in the mouth.
Duration

From 30 min.
Fee

¥2,420 per person
Participants

1-6
Evening tea ceremony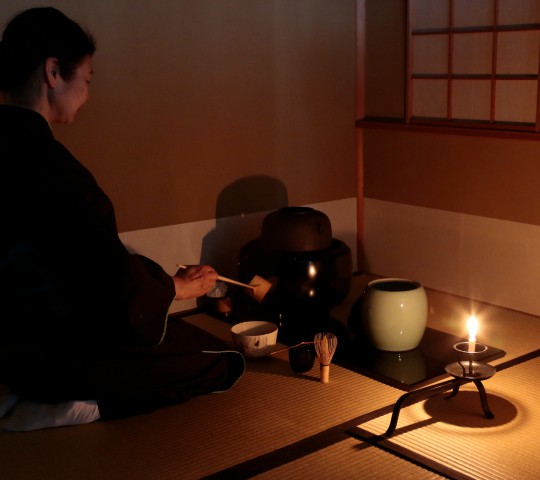 The tearoom is lit up by the light of a Japanese candle only. You will eat Namagashi (unbaked sweets) and drink Matcha in a quaint "evening tea ceremony".
It is a special experience only available at the Fukujuen Kyoto Flagship Store and limited to one group per day.
The light and shade of the Japanese candle create a mystical atmosphere.
A cup of tea surrounded by a tranquil atmosphere will certainly have a supreme taste.
Duration

From 30 min.
Fee

¥4,400 per person
Participants

2-6