Tea Workshop -Learning how to brew tea in a tasty manner-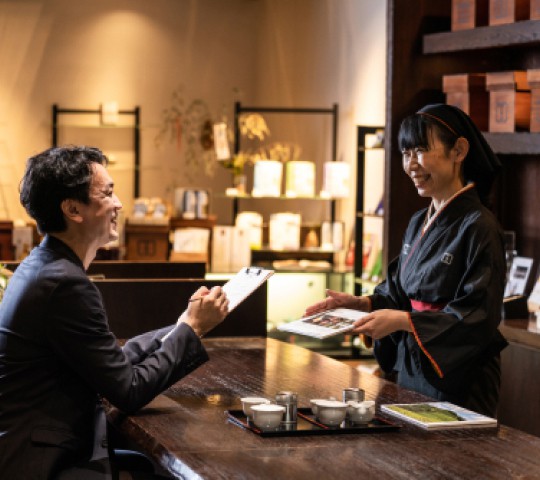 The more you know about Japanese tea, the tastier you will find it. How is it different from green tea, oolong tea and black tea?
What are the differences among Matcha, Gyokuro and Sencha?
Depending on how it is brewed, Japanese tea that we casually drink will become much tastier.
This is a workshop in which a staff member, who is a Japanese tea instructor, lectures on the types of tea, the cultivation method and how to brew tea in a tasty manner, then you brew Gyokuro and Sencha yourself.
Duration

About 60 min.
Fee

¥2,200 per person
Participants

1~
Tasting 3 types of Japanese Tea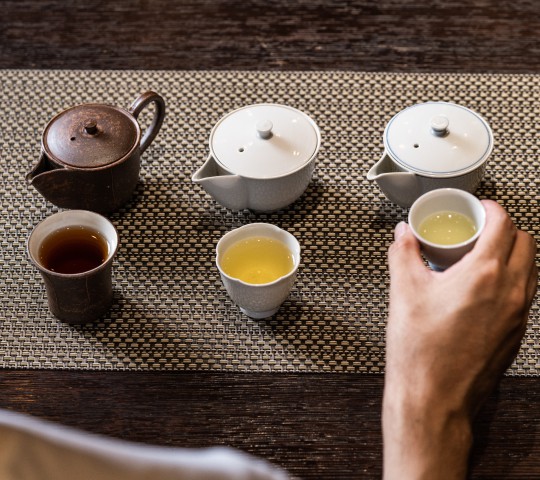 Their characteristics are diverse. Comparing the charms of teas is enjoyable.
You will have an experience of choosing any three out of approximately 20 types such as Matcha, Gyokuro, Sencha, Hojicha and Genmaicha, then drinking them in a comparative manner.
While listening to a knack for tea brewing from the Japanese tea instructor, you can feel the differences in aroma and flavor according to the tea types. Please find your favorite tea.
Duration

About 30 min.
Fee

¥1,980 per person
Participants

1~