Here, you will find tea utensils such as a tea bowl for Matcha, a teapot and a teacup.
Among them are Fukujuen's original handicrafts produced under joint development between Fukujuen's staff and Kyoto's potters in order to enjoy drinking tea more tastily.
With your favorite utensils for adorning the table, your teatime will be even richer.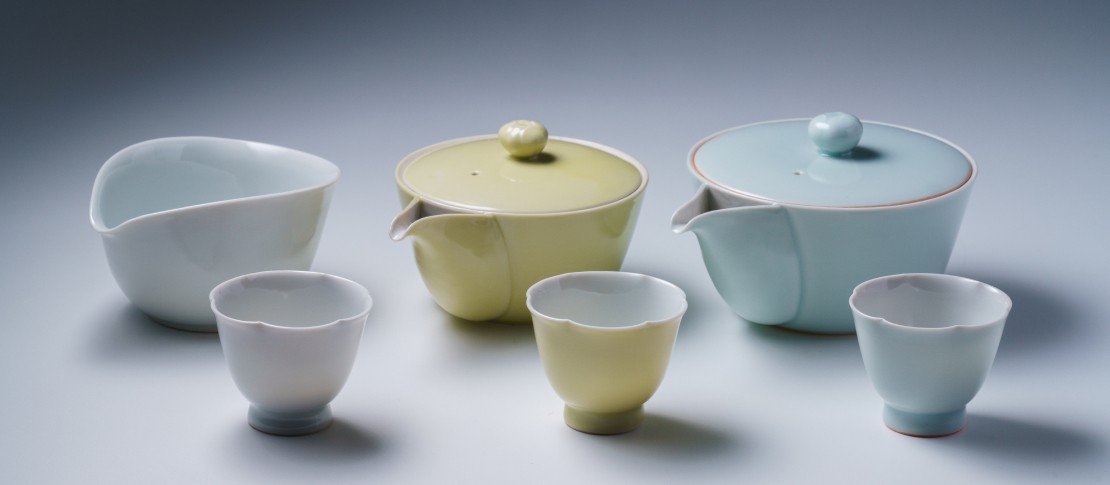 Handleless teapot for premium green tea
Hohin
Here is a tea set having both utility and beauty.
The last droplet of tea is called the "golden drop", which has the deliciousness of the tea in a condensed manner.
This teapot has been minutely perforated in its tea strainer, allowing the very last droplet to be poured out and therefore helping you drink tasty tea.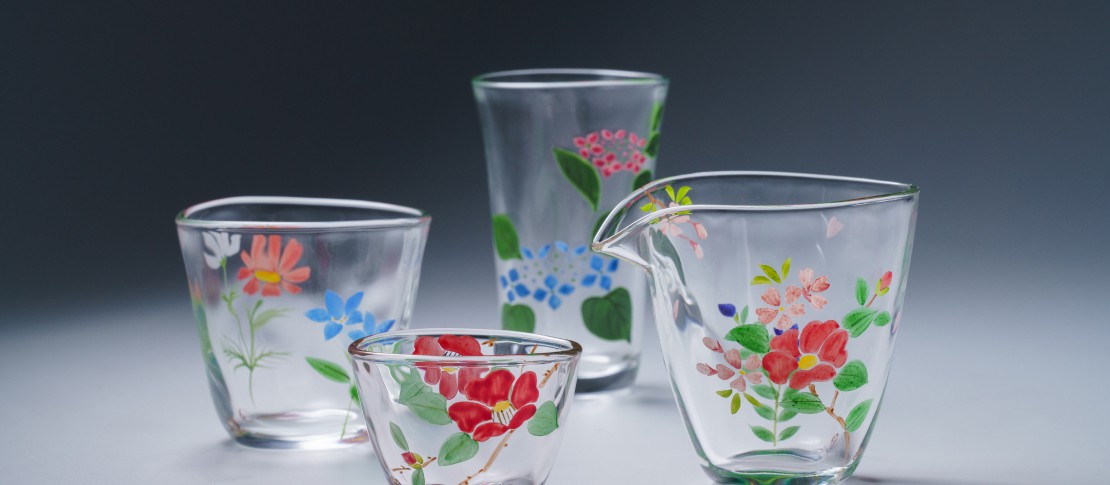 Our original brand hand-painted with a birth flower design
Hanachajin
Here is a work with the birth flowers for 12 months depicted on it, produced by a Kyoto-style painter. The flowers carefully painted one by one will add seasonal colors onto the table.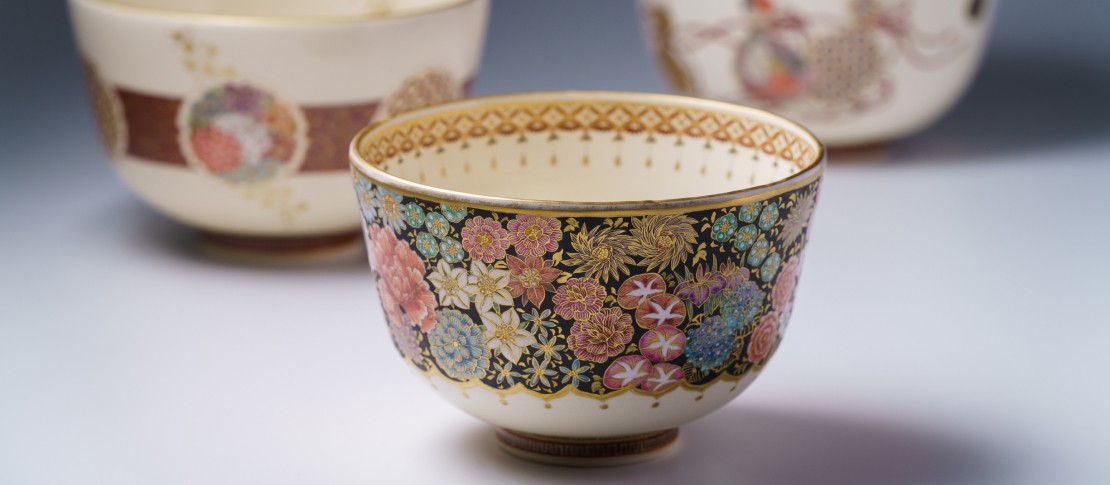 Hand-painted artwork made by Cu-nyo
Colorful, elegant Kyoto-style pictures have been strenuously applied one by one.
Enchanted by the Kyosatsuma ceramics that helped spread the international fame of Japanese porcelain during the Meiji period, cu-nyo has worked to resurrect these works for over 20 years.
With this graceful tea set, a gorgeous welcoming space is created.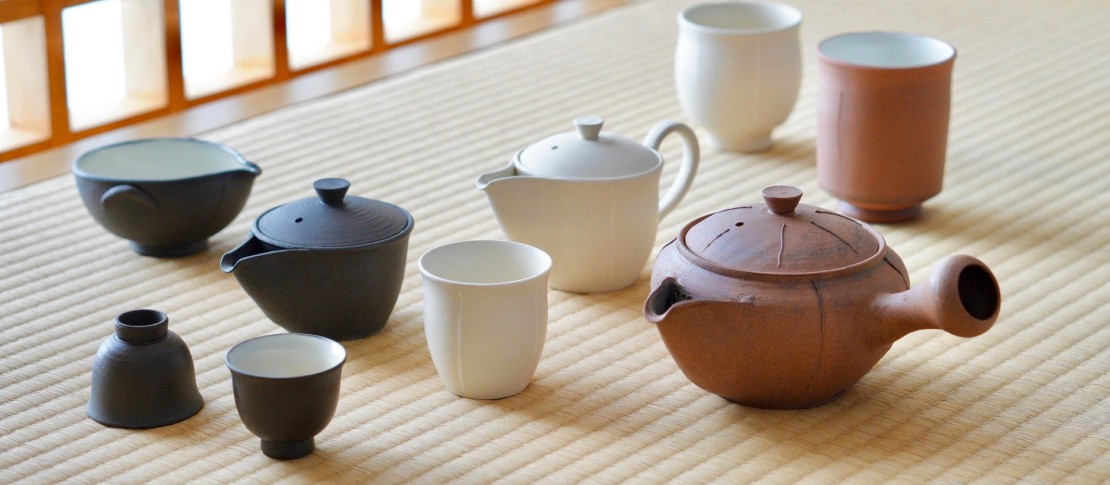 Our original teapot made from clay
It is a tea set that will make us feel the simple beauty of its material.
As it is used every day, its elegance will be enhanced.
Contact
Floor

5th Floor "Kyo no chagu"
TEL

050-3152-2905
Open

11:00 a.m.-6:00 p.m.
Close

Closed on Every Wednesday, January 1st.(We have irregular holidays.)